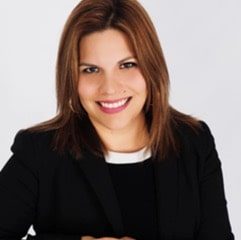 Amy E. Owen Criminal & Family Law Attorney
Amy E. Owen grew up in Alamo Heights where she graduated from Incarnate Word High School. Always determined to become a lawyer, she graduated from UTSA in 2002 with a B.A. in Criminal Justice. At UTSA, she was often on the Dean's List and active member of Phi Alpha Delta Pre-Law Fraternity and worked as an intern at the Bexar County District Attorney's Office.  
After beginning law school at St. Mary's University School of Law, she worked for Cox & Smith Inc. and for the St. Mary's Legal Aid Clinic, for which she earned a Pro Bono Achievement Award. She graduated from law school in May of 2006. After becoming licensed to practice law, she began working for the Bexar County District Attorney's Office where she was a Felony Prosecutor in the Family Violence Division. 
Amy has tried many jury trials as both a prosecutor and a defense attorney and is extremely knowledgeable and comfortable in the courtroom. By practicing both as defense and offense, Amy learned quickly how to win legal arguments, while maintaining a great working relationship with attorneys whether as the State of Texas or a seasoned civil attorney as opposing counsel. 
In 2010, she opened her own law firm focusing on criminal defense and family law; where she has tried numerous jury trials and represented clients with complex and challenging custody and divorce disputes. During her free time, Amy enjoys spending time with her great family and friends.
Professional Associations and Memberships