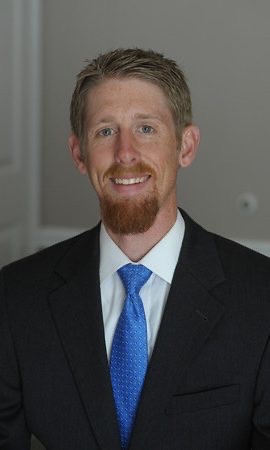 Sean R. Simpson Criminal Defense
San Antonio criminal defense lawyer Sean Simpson was born and raised in Bridgeport, Texas where his father and uncle have a civil law practice. He attended Texas State University where he was active in the Lambda Chi Alpha fraternity and remains active as an alumnus. In 2009, Sean graduated from Texas State University with honors, where he received a Bachelor of Business Administration in Management from the McCoy School of Business. After graduating Sean immediately went to work as a legal clerk. He spent his first year with a firm working full-time assisting in the preparation and defense of criminal cases, as well as serving in various behind the scene roles. By working closely with several attorneys in every step of the criminal defense process he was able to gain more than enough exposure in the field of criminal defense to know that is where his passion lies.
In 2010, he began law school at St. Mary's University School of Law in San Antonio while continuing to serve as a clerk and working with the associate and lead attorneys in the firm. While attending law school Sean was accepted into the Phi Delta Phi international legal honor society and participated, in various capacities, in the school's moot court and mock trial competitions. In May 2013, Sean received a Juris Doctorate from St. Mary's University School of Law and sat for the July Bar Exam to become a licensed attorney in Texas.
After becoming licensed Sean worked as a trial attorney and later became the managing attorney for the Law Office of Jamie Balagia, P.C. until September of 2017 when he formed a partnership with his old trial partner Adam Crawshaw. During that time he managed large multi-county docket and tried many jury trial cases successfully to a verdict. He also prepared for dozens of jury trials that achieved great results before or during the trial because of his preparation and willingness to take the case to court.
Since becoming licensed, Sean has practiced in most South Texas counties from Austin to South Padre. In addition to a wide range of courtroom experience, Sean has received several achievement awards and attended many criminal defense seminars. He also maintains his certificate to administer Standardized Field Sobriety Test from the National Highway Traffic Safety Administration (NHTSA) and completed technical training on various forensic instruments used by the state in criminal cases.
In March of 2021, after working with the Zarka Law Firm on several cases Sean officially joined the firm as a trial attorney and looks forward to working with a team once again to achieve great results for our clients.
If you have any questions or would like to contact Sean, he can be e-mailed at Sean@Zarkalawfirm.com.
Professional Associations and Memberships